Price

RM215.00

Product SKU
IP11 PRO MAX MONARCH
Brand
Urban Armor Gear
Availability
In Stock

Color

Quantity
Description
Highlight
Compatible with iPhone 11 PRO MAX (6.5 inch screen)
Handcrafted, feather-light construction with 5 layers of protection
Top grain leather and alloy metal hardware
Soft impact-resistant core & traction grip
Oversized tactile buttons & protective screen surround
Compatible with Apple Pay
Compatible with wireless charging
Meets 2X Military drop-test standards (MIL STD 810G 516.6)
10-Year Limited Warranty
The Urban Armour Gear Monarch for the iPhone 11 Series is quite possibly the king of protective cases. With 5 layers of premium protection and the finest materials, your iPhone 11 Series is safe, secure and in some style too.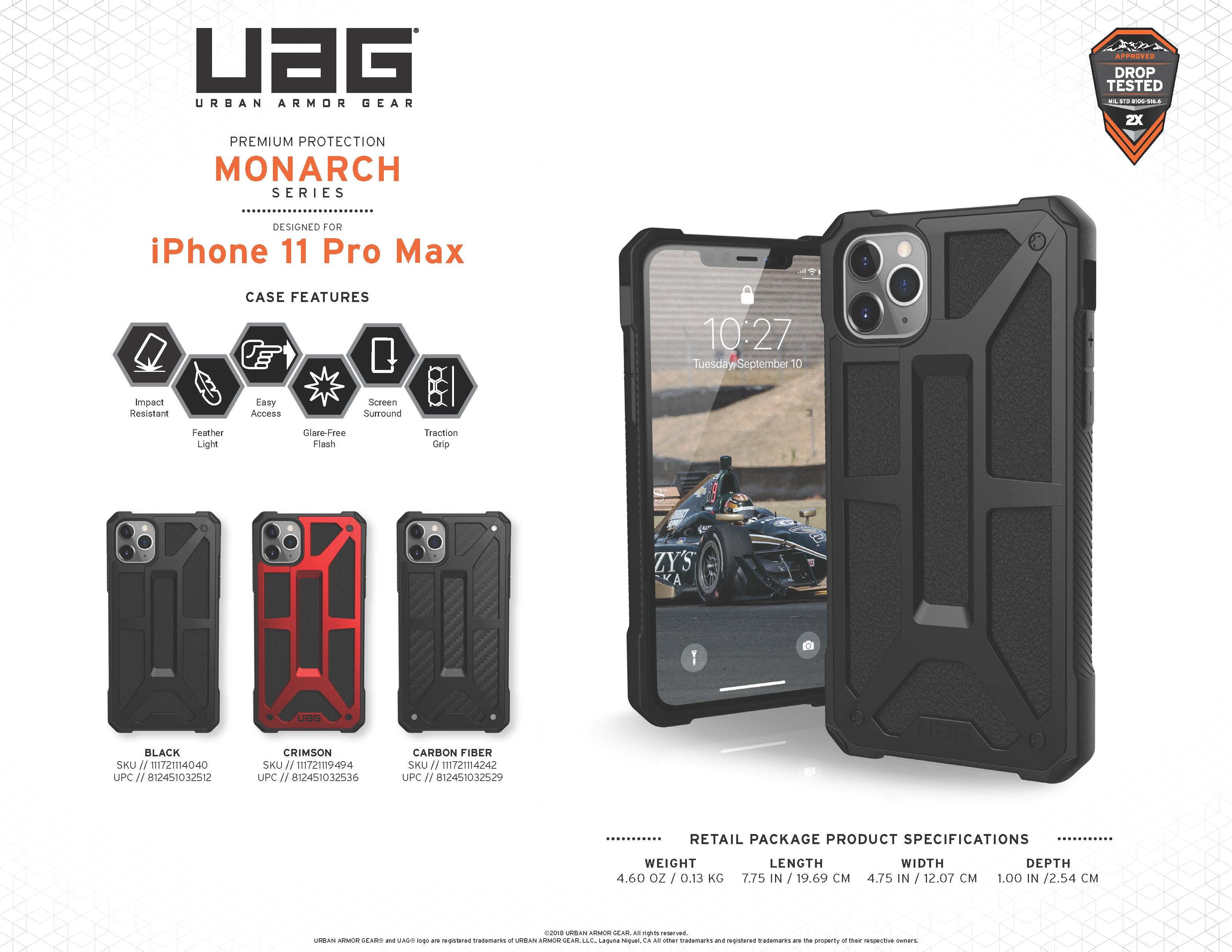 Premium Rugged composite case The UAG (Urban Armor Gear) Monarch case is well named as it is arguably the king of protective shell cases. With most cases, you may get 2 layers of protection if you're lucky. Here, you get 5, and they're all premium materials too. So not only do they work well together, they look great too - in the over-engineered, tough style that UAG is famous for.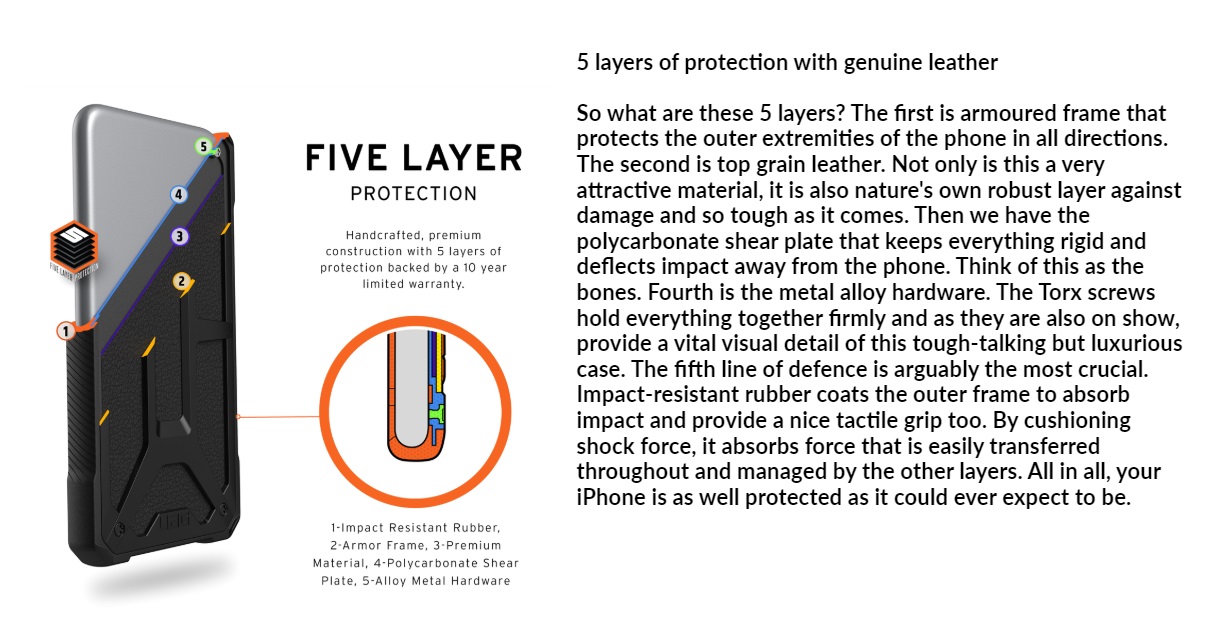 Bezel protects screen With a cleverly designed extruded bezel that keeps your screen off of any flat surface in the event of drops or placing face down, your iPhone 11 Series can keep its clean pristine, scratch-free and fully usable. For extra screen protection however, you may want to consider a screen protector.